Last updated: March 9, 1999
Check out our
Straw Bale Cabin pages, ongoing plans & photos about our adventures building a straw bale cabin.

Strand Enterprises is composed of Lif & Paul Strand, 25 Arabian & part Arabian horses (many of which are for sale), 3 cats and 2 dogs.
We live in the middle of nowhere, a great place to breed our horses for endurance & track racing.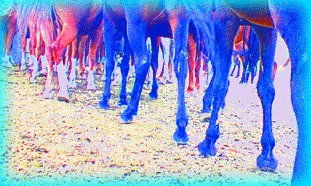 We also create art (Paul does watercolors, oils, etchings & book illustration, Lif does graphic & computer art, we both do stationery & greeting cards), focusing on horses and Southwest landscapes.
We are Independent Cell Tech Super Blue Green Algae(TM) distributors, and in our spare (hah!) time we are mapping the Continental Divide & other trails in our corner of New Mexico.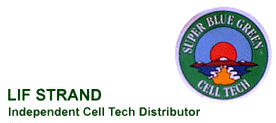 LINKS
---